James - Owner
I started this business in 2009 on a full-time scale and I did it with one engine on a dirt shop floor. I had spent 13 years in the military and decided to move on from that. I don't have any special skills to brag about. I'm willing to work 20 hour days, 7 days a week but by and large, I'm a big picture person. I suppose that work ethic counts for something but beyond that, this page is about the staff below. Take it with a grain of salt. This is largely how I see them but I've tried to be generally accurate. There is not a single weak link on my staff and I'm hugely proud of that fact. Individually and as a group, they are goal-oriented, organized, and 100% dedicated to customer service. This is far and away the best group of people that I've ever had here and if you try to lure one of them away, I'll hunt you down like a rabid dog.
Cassandra - Office staff and Circus Side Show
If you call in and catch Cassandra, you're going to know it. She's the wild child of our bunch and on any given day, we're not even sure what color her hair will be when she gets to work. She's eternally positive as well as optimistic, goal-oriented, and always ready with something nice to say. Add to that that she's exceptionally intelligent and types like 6000 words a minute and you'll know how strongly we feel about this woman. Not one time since she's been here have I seen Cassandra in a bad mood and I can't emphasize enough how glad we are to have her here.
Janet - Carburetor Specialist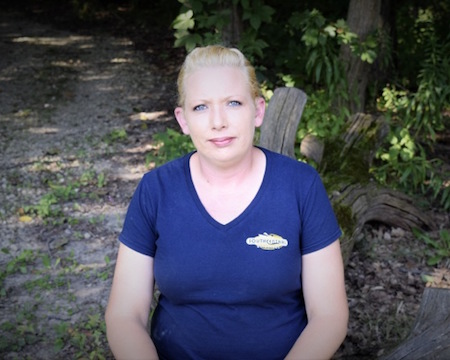 Janet has been with us since 2011 and has been a valuable asset since the day she got here. When you get a carburetor from here and realize the fantastic rebuilt condition it's in, she's the one you write and thank because she did it. Flawless attention to detail combine with a great work ethic and what you get at the end is Janet. Because she's obsessive, she usually has to be kicked out of the shop in order to get her to go home and I'm always grateful for the work she puts in on a daily basis. Do not attempt to hire her. I will find you.
Jane - Shipping and Inventory Management
Jane is one of our more recent hires and she came from a management background. I love hiring people from management positions because they've already proven that ability to take ownership of what they do and since I'm not the most detail-oriented person, I like people who own what they do. Essentially, they keep me straight. Jane's that person and from the day she arrived, she took 100% responsibility for everything she does. She seems skeptical of most of us, so it's clear that she's also highly intelligent and as you get to know us, you'll probably be able to see it from her point of view as well.
Brittani - Mother of 128 Marine Parts
For those of you not familiar, Southcentral Outboards started a sister company in early 2019. That is 128 Marine Parts and Brittani is the mom of all things 128. We built her a little closet-sized office, gave her some storage space and some ratty old shelves, and 128 was born. While still squirreled away in her tiny little office, she has already managed over 7000 listings while keeping up with the shipping, storage, and a daily search for her next babysitter. Though we won't ever let her have a day off, a phone, or her own box of sharpies, she continues to show up each day and build on this model. Color me impressed. You should be, too. If you buy any parts that come from 128, please be sure to mention Brittani specifically in a Google review. We don't pay her, but she gets a $1 bonus for every google review.
Finkle and Mama Cat - Vermin Detectors
These are our 2 rescues. They maintain a mouse free shop and fight for Jane's undevoted love and affection.